www.engineering-thailand.com
Written on Modified on
Mauritius Commercial Bank Ltd (MCB), one of the first and most important commercial banks in Mauritius and whose head office is based in the capital, Port Louis, is building a new highly futuristic and eco-friendly building in the high-tech Ebene Cyber City business park. For this new building, MCB has decided to invest in the latest energy-saving technology. Thus the systems incorporated into this complex, which is due to be delivered in 2011, will allow energy savings of a staggering 32% compared with a conventional building of the same size.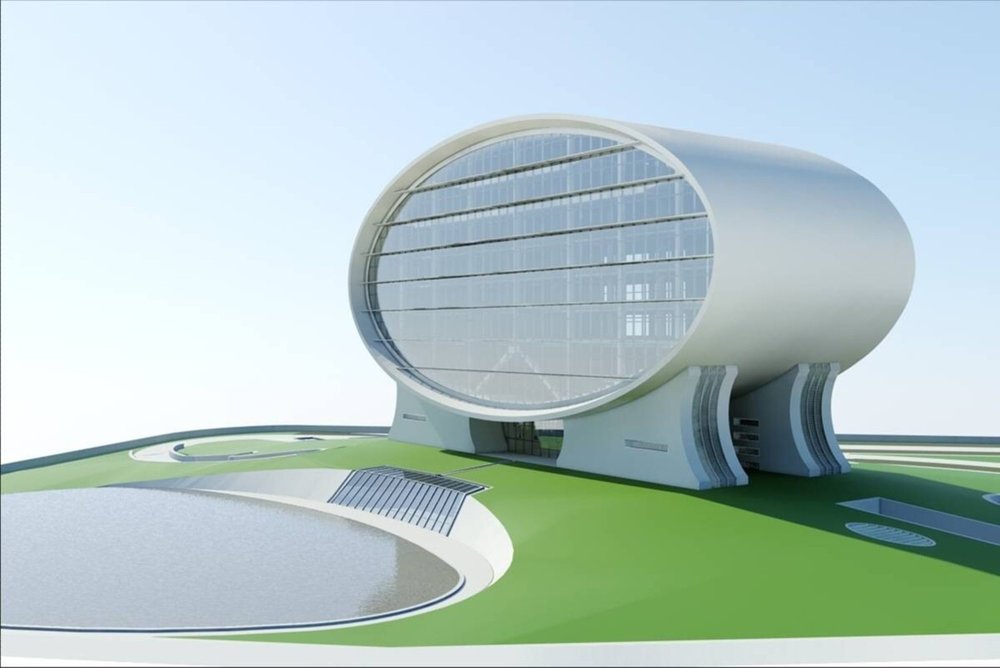 Many innovative features have been included, among which:
-The orientation of the building will be East-West, with the glazed facades facing North and South, and sun shades and tinted windows to reduce the impact of solar energy and heat transmission to a maximum.
-A 3,078 m² photovoltaic farm will allow an average of 258 kW to be generated during sunny weather, balancing out the consumption of the water chiller, which on average requires 265 kW to run.
-A CIAT CRISTOPIA cold storage unit with a nominal capacity of 5000 kWh will be used in conjunction with a 1000 kW Powerciat LX water chiller. The system allows cold to be stored up at night during off-peak times and then used during the day; this evens out consumption peaks, enables load shedding during the peak period between 6 pm and 10 pm and thus allows the installation to benefit from the cheapest electricity tariffs. CRISTOPIA also makes it possible to use a smaller chiller unit with a thermal capacity of just 1000 kW.

CIAT has installed the same combined system, again for MCB, at its Port Louis head office and the Pailles IT Centre (Mauritius). It has also installed HEE motor-driven fan coil type comfort units, noted for their low electricity consumption, at the Port Louis head office. CIAT has also installed a chilled water unit and cassette-type comfort units at MCB's Victoria Mahé branch in the Seychelles.