www.engineering-thailand.com
Written on Modified on
As part of its TGV PSE train upgrade programme, SNCF has selected FAIVELEY TRANSPORT to supply new-generation "two-stage" compressed air production and treatment units. Much more than just an upgrade programme, SNCF's objective is to extend the life of its TGV PSE trains. To improve passenger comfort (seat air supply, noise reduction, door operation), increase reliability and reduce operating costs, the programme provides for an increase in the pneumatic power available on the train. This makes the project highly representative of the service provided by FAIVELEY TRANSPORT: a systems and expert approach, introduction of new technologies and installation of electronic monitoring to facilitate maintenance operations. Benefiting from FAIVELEY TRANSPORT technologies, railway operators can optimize their costs, the functions provided on their trains and systems availability.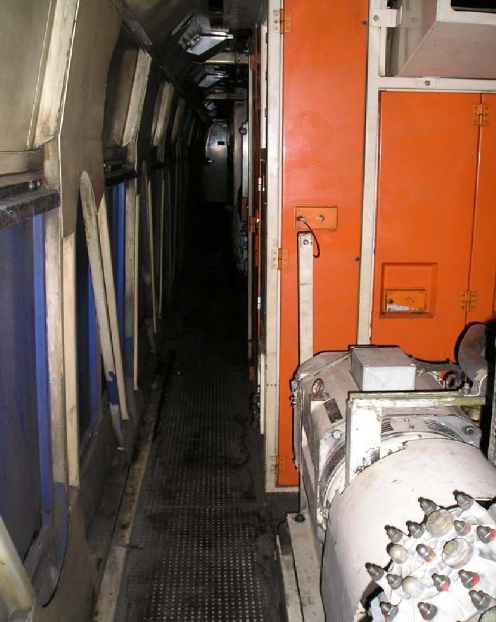 The compressed air production unit is subjected to demanding operating conditions, including the requirement for startup at very low temperatures and utilization 23 hours a day, 365 days a year. Protection of the environment, the justification for and major concern of the railway industry, orients technical choices towards non-polluting solutions.

FAILEVEY TRANSPORT is therefore taking a leading position in "oil-free" technology, proposing a certified solution for the railway industry. This technique is not only more interesting ecologically (elimination of the risk of oil deposits on the tracks) but also more economical. Maintenance costs are reduced by 70% and energy consumption by 20%. Maintenance cycles are reduced to air filter replacement once a year and overhaul every 8 years. The 20% reduction of energy consumption is achieved through the elimination of viscous friction and of the need to power a lubricant recirculation system.
FAIVELEY TRANSPORT's oil-free piston compressor uses a novel, simple and patented solution of special rings ensuring sealing between the piston and the compression chamber with a system of self-lubricating bearings.
To make this compressor more reliable, FAIVELEY TRANSPORT has optimized its control: the air production plant starts up slowly by means of a converter to limit fatigue effects on transmission components and motors. In normal service only one of the two compressors is powered up.

Lastly, the FAIVELEY TRANSPORT oil-free compressor is teamed with the best energy conversion know-how. The KATIUMTM solution has been selected to power the compressed air production unit. This topology, patented and marketed by FAIVELEY TRANSPORT in 2002, represents current best practice in the field in terms of compactness and efficiency: three-fold volume and weight reduction compared with a conventional solution of equivalent performance for 32 kVA power output.
The system as a whole has an MTBF (Mean Time Between Failures) of 30,000 hours, equivalent to about 16 years of operation for a TGV PSE train. The available space is 1,450 mm wide, 1,650 mm long and 1,500 mm high. Clearance of 500 mm must be left at the side for maintenance operations.
FAIVELEY TRANSPORT has supplied a complete system with two motors, two compressors (output 1,800 l/min), air treatment and the necessary interfaces. The system also includes an auxiliary compressor and a motor for the pantograph. Fault detection software identifies the origin of any failures very simply so that maintenance can be optimized. The contract covers 155 air production units (two for each train) with an option for 70 more units. The first test trains will be released in June 2009 for phased introduction up to 2012.