www.engineering-thailand.com
Written on Modified on
After the West Coast, South Wales and Thames link projects with installations in Mill Hill and Backfriars, England, Corus Rail has just installed its first modular platform system in France, in the Paris suburb of Mitry Claye. With more than 50 modular platforms in operation across Europe, Corus has become a major player in the market. The main advantage of the Corus system is that its design allows the majority of the installation work (including foundation construction) to be done behind a safety fence and away from operating railway. This means that the railway does not need to close during the majority of the work, resulting in obvious cost savings due to a lack of disruption to train service.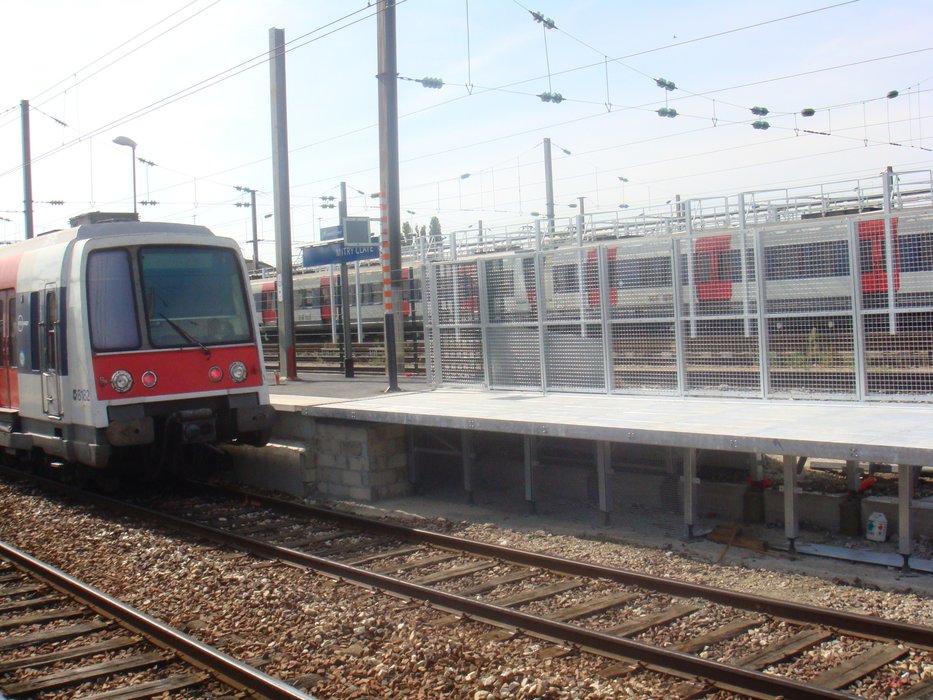 Modular platforms fit various needs: length extension for longer trains, height extension (for handicapped or elderly access) of existing platforms, new easy to remove and adjust platforms and more. Whereas engineers usually think concrete, Corus development teams have totally re-designed the railway platform concept to create a wholly modular product made from rectangular hollow steel sections. The objective is to provide a cost-efficient, quick way to design and install passenger platforms. What´s more, Corus modular systems can be customised with all kind of surfaces and finishes.

For Mitry Claye, in France, the platform was initially installed to suit the current track position. The track will be moved slightly in 2-3 years time and adjusted to tie in with this new track alignment. The most recent installations in the UK have been part of the Thameslink Project. These were part of the extension of existing platforms in order to allow for longer trains. At Mill Hill (northern suburbs of London) there are 4 platforms that were extended around 50 to 60m each. A 50m temporary platform extension over Blackfriars bridge (Thameslink project) as part of the Backfriars Station works has also been completed.
A reduced total cost of ownership
The use of lightweight components minimises foundation impact and eliminates the need for costly and time consuming ground treatment measures. Moreover, specific installation material is not required, the traffic is not interrupted during erection and the structure has a 75 year life span. During that period, the Corus modular system is also adjustable and can be relocated.

Only a few weeks for commissioning
The modular platform system allows a full solution to be designed and installed in only a few weeks. Corus has developed specific software that allows a quick customised design, starting from standard modules, whatever the width, length or curvature (convex, concave or reverse). Structural resistance, shape and weight are automatically computed. Thanks to the low weight of the individual components, installation can even be done manually. Each component requires only a one or two person lift. Pre-surfaced modular deck panels can also be proposed or a bespoke finish can be used to enable extensions to fit in aesthetically with existing structures.

Removable and adjustable platform
Modular design and low weight allow the platform to be dismantled and placed in another location if required. The height can be changed by simply altering the adjustable feet. This allows for variation in foundation levels to be readily accommodated within certain tolerances.

Minimum traffic interruption
Thanks to a cantilevered design, the platform can be largely installed in the green zone whilst the line is still open. In that secure area workers can operate while trains are running. Possessions are therefore only required to gauge the platform and lay the final surfacing.