www.engineering-thailand.com
Written on Modified on
Amphenol, recognized leader for its reinforced Ethernet solutions for severe environments, announces the introduction of the first ATEX Ethernet connectors for applications in zone 2 and Class I Division 2 explosive environments. This new range has been designed as a response to the current trend in the ATEX market towards limiting the equipment in zone 1 (which is very expensive) and installing it in zone 2, where constraints are much less demanding, leading to very substantial reduction of overall plant costs.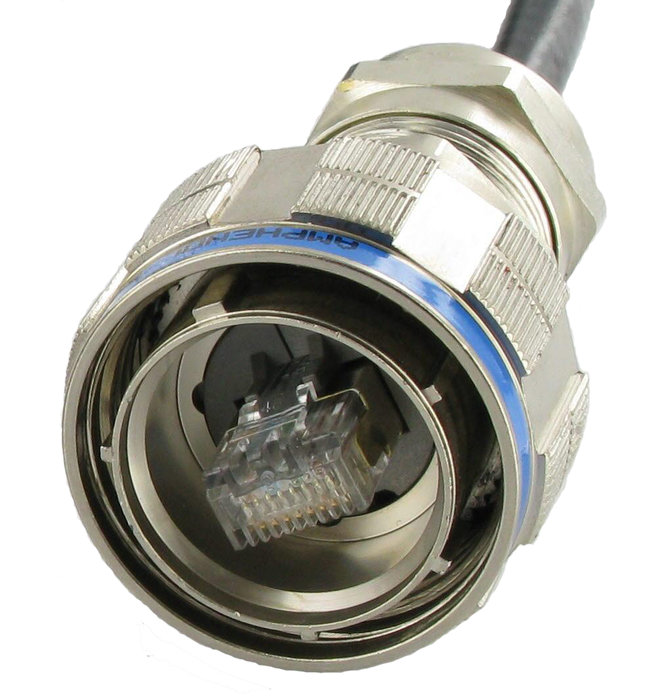 This new ATEX range is an extension of the RJFIELD and USBFIELD ranges, incorporating their patented and recognized RJStop® connection system for simple, rapid conversion of any standard Ethernet cable into a connection with IP68 protection against shocks, dust and fluids.

These solutions have II3G ExnAIIT6X ATEX protection with temperature ranges from -40 °C to +60 °C for the RJ45 and RJ11 versions and -40 °C to +70 °C for the USB versions.

The metal cases have been strengthened to meet the mechanical resistance criteria of EN 60079-15, including a 1 kg mass dropped from 70 cm. All the connectors are checked electrically in production: withstand voltage 500 V for 1 minute. The power capacity is 20 W at a maximum working voltage of 60 Vrms. The cable glands comply with standards EN 60079-7 and EN 60079-0 with II2G/D ExeII protection.

Three connector types are available: RJ45, USB and RJ11.

These connectors have unique characteristics providing resistance to severe environments with IP68 ingress protection. The receptacles on their own are sealed in bushings, protecting equipment interiors.

This connector range has been designed for process monitoring and data acquisition in the oil, gas, chemicals and powder sectors, where ATEX compliance and reliability are essential characteristics.