www.engineering-thailand.com
Written on Modified on
This new 5-port Ethernet switch innovates as the only sealed ATEX solution, while remaining affordable. It has the further advantage of being available with connectors that are also sealed and ATEX. Using this particularly rugged switch, with full 'plug and play' functionality, it is easy to set up redundant rings with 30 ms recovery times and 100 Mbps data rates.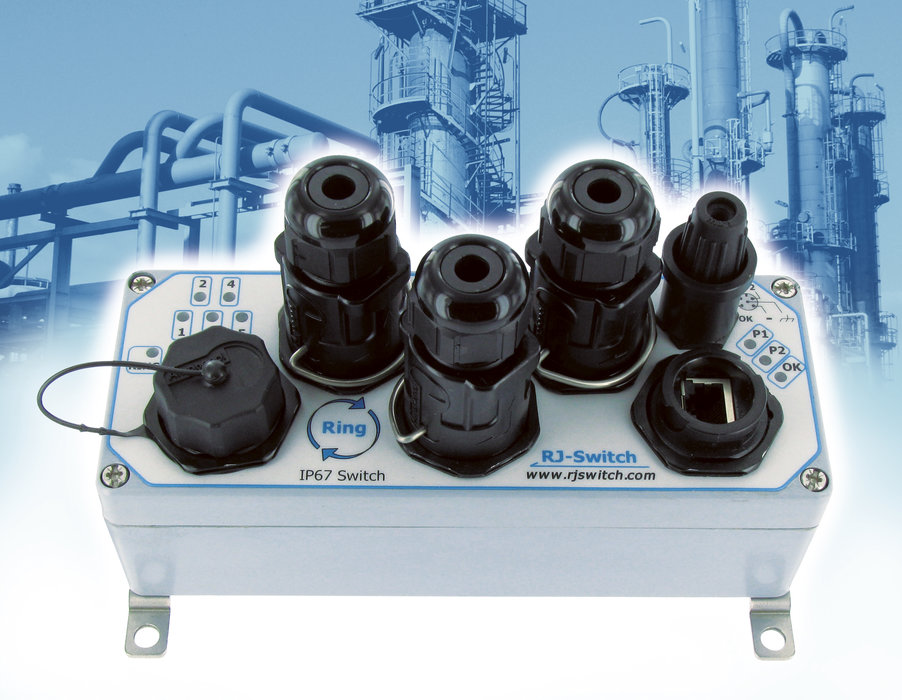 This IP68 Ethernet switch is ideal for operation in zone 2 and Class I Division 2, with II 3 G Ex nA II T4X protection over a – 40 °C to + 75 °C temperature range. It has a safety disconnect function to avoid disconnection under load. It is available in non-administrable or RING versions. The RING models can form a redundant ring topology with a particularly short recovery time of 30 ms (+ 5 ms per hop). They are available with functions such as priority management (QoS) and port mirroring.

Developed by Amphenol-Socapex - experts in interconnect solutions for the harshest environments - the ATEX Zone 2 Ethernet Switch features excellent robustness provided by IP68 protection and a rugged reinforced casing, a working temperature range of – 40 °C to 75 °C, and redundant filtered power supplies with effective overvoltage protection. MTBF is 1,000,000 hours, making it one of the most reliable switches on the market. It is the only Ethernet switch usable outside in an explosive environment.

The RJ45 connections are from the RJFIELD range, featuring the patented and recognized RJStop® connection system converting easily and quickly any standard RJ45 cable into an IP68 connection protected from shocks, dust and fluids. These connectors are already available in ATEX versions.

Main applications: Oil & Gas, mining, chemical and bulk handling industries.