www.engineering-thailand.com
Written on Modified on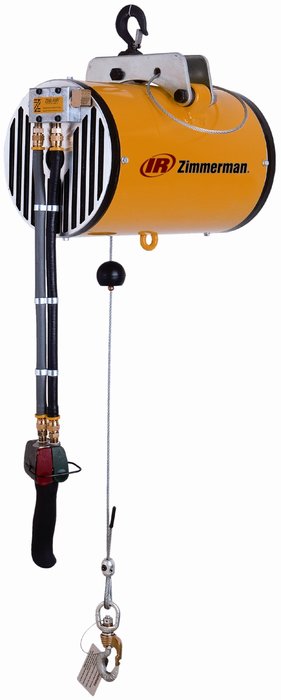 In 1959, Zimmerman (since acquired by Ingersoll Rand) developed and perfected a lifting gear that was going to revolutionize the ergonomics of work stations in many sectors of industry. Based on an extremely simple system, the pneumatic balancer had a number of advantages over a pneumatic hoist: its extremely low consumption (barely one-fiftieth of that of a conventional system), its lifting speed (up to 2 metres per second), and above all its renowned float area, enabling precise load positioning over a 40 cm range without any operator force.
Demand increased considerably in the 1960s. Various areas of activity realized that they could improve their productivity and the comfort of their operators at reasonable cost by using this system. The reliability and ease of maintenance of pneumatic balancers ensured that they were installed rapidly in a large number of manufacturing sites.
Many improvements have been incorporated into balancers over the years, both in design and performance. Their lifting/lowering speed and their load capacity have been increased considerably. Developments in pneumatic technology in recent years have transformed the balancer into a genuinely intelligent handling aid.
To celebrate this anniversary, Ingersoll Rand is launching a promotion on balancer and jib crane packages and on balancer and handling arm packages until end-June 2009. For further information just contact your usual dealer.
Contact:
Aymeric Dupont-Franklin
This email address is being protected from spambots. You need JavaScript enabled to view it.